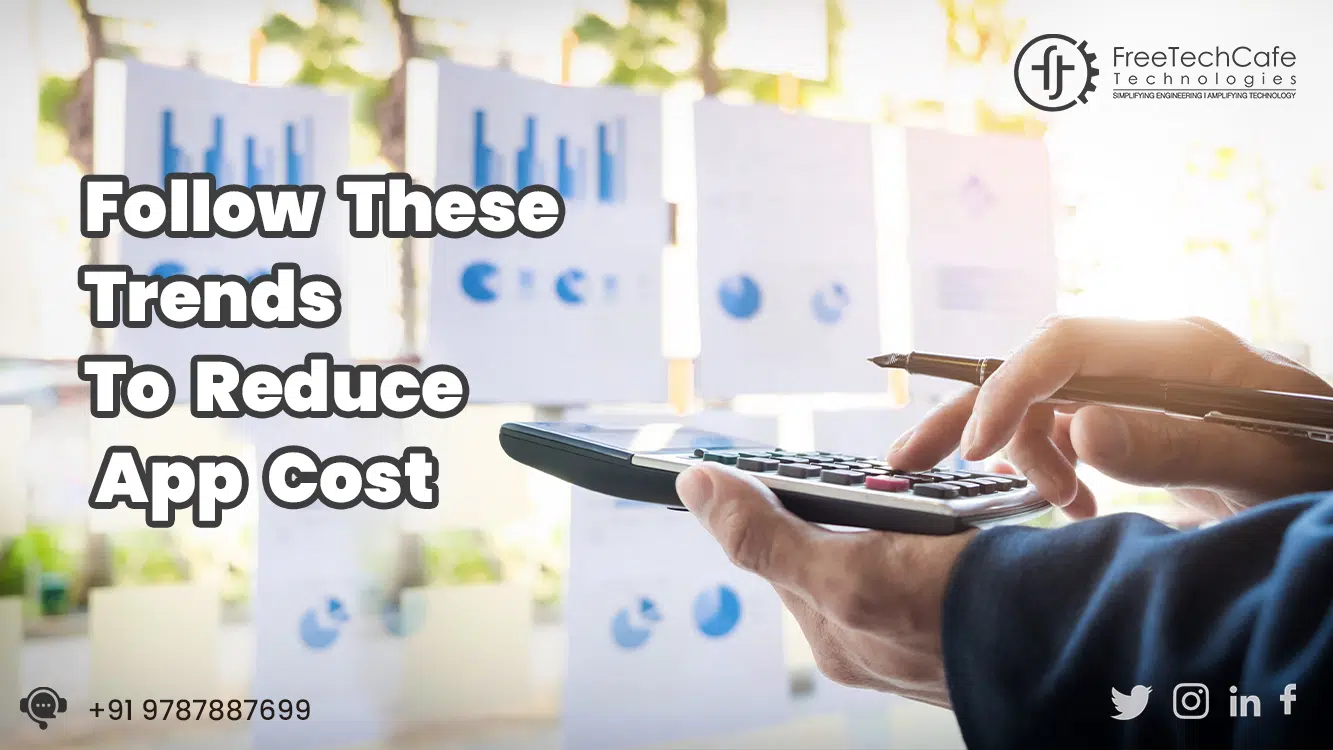 August 17, 2022

FreeTechCafe

0
Mobile phones have become an integral part of our day-to-day life in all aspects. We are dependent on smartphones and mobile applications for almost everything in our personal and professional lives, from grocery shopping and hiring a cab to making notes at work meetings and scheduling your week and setting tasks on a digital calendar. It is nearly impossible to find someone who does not have or use a mobile phone these days. While brands and specifications vary and the age-old debate of android versus IOS continues, the underlying truth remains that excluding some core features, any smartphone is only as good as the mobile applications it has and supports.
Together, the Google Play Store and the Apple Store offer their users nearly 7 million mobile applications today, the number steadily increasing by at least a thousand with every passing day. As more and more daily use services are switching to digital platforms, the user demand for mobile applications that meet these requirements is also steadily increasing. Even with proper financial guidance and technical support from companies that offer mobile application development services, building an app that meets your needs can be a pretty tiresome process. Therefore, before starting, it is essential to understand and plan the allocation of funds for several groups and aspects involved in the process of building a custom mobile application, like the developing team, app building platform, design and functionality, app testing, security features, user interface and graphics, etc. Additionally, the following are five handy trends that can further help you save money while developing your mobile app.
Outsourcing is a strategy that has withstood the test of time – it offers Web application development companies access to large, diverse talent and skills at phenomenally low prices. App building usually involves a lot of extra costs that vary according to the place or country of development, complexity of the design, and packages offered to the employees involved. Outsourcing the work cuts down costs on all three fronts. Along with guidance from certified outsourcing companies, finding excellent skills and technical expertise in another country where costs of development are much cheaper is not as hard as it might sound at first. Additionally, not having to pay for the salaries, housing, transport, insurance etc., of in-house employees means that the cost of app development will pretty much just be for the project development itself. The final prices can vary depending on the country you outsource the work to, the platforms used for the creation of the app as well as the complexity of the design and features involved, but the cost will still remain much lower compared to the traditional approach.
2) Agile Project Management
Agile Project Management refers to a strategy of dividing a big project into small manageable parts. This means that the development of a mobile app becomes a set of small tasks and segregated, smaller projects which will then be handled by different teams or people who can offer expertise for the particular task. This method breaks down a large, seemingly unscalable and often unfocused goal into simple, easily achievable bits that come together to form an impeccable whole that works efficiently. Agile project management can save a lot of time and money during development and testing while simultaneously guaranteeing more outstanding quality and much more attention to details that could otherwise go unnoticed while focusing on the bigger picture.
MVP stands for a Minimum Viable Product. It is a test model of the app or a prototype that has just the core features in place. MVPs are usually released to analyse how viable the app will be before launching it on a commercial scale. In addition to being a much cheaper version of the app to develop, MVPs also save costs by exposing bugs and shortcomings at the earlier, primitive stages, making the process of removing them much more manageable, efficient and long-lasting. Highly performing MVPs can also be of great financial assistance to the later development of the app by being a working model for interested parties who are looking to invest in the project.
4) Cross-platform Development
The average mobile user is too used to the comfort of android or IOS, but sticking to these platforms alone can cause a massive dent in your budget. Going for cross-platform frameworks like Appcelerator, NativeScript, Xamarin, PhoneGap, and the like can save a lot of money during mobile app development. Developing original versions for traditional platforms like Android, Windows and IOS are much more expensive in comparison and require a much greater workforce. Cross-platform development makes use of highly flexible code that can be reused time and again on different platforms, making it highly adaptable and cost-efficient.
Ensuring that your app is tested for bugs and lapses in performance at every stage of development can save a lot of time, money and trouble in the future. Any app that does not provide a flawless user experience, fast and efficient performance and consistent quality is sure to lose customers to a better, readily available alternative in today's competitive world of technology. Upgradation of apps after release is both a tiresome and unnecessarily expensive process. Testing is also important to ensure that the app is secure and any personal information that it takes from users remains private and safe from hacking or misuse. Monitoring quality right from the early stages of development and fixing errors as you go forward is the simplest and, by far, the cheapest option to fix the problem of unnecessary upgradation costs.
In conclusion, mobile app development can be made much easier, far more efficient and faster. Following these tested and proven trends can be very helpful in meeting the steadily increasing demand for mobile applications while staying rooted to your budget. Additionally, having a blueprint that is charted well, containing all details of how the project needs to be navigated, can also save a lot of time and resources. It is also necessary to consider the unpredictable nature of the market while anticipating demands and future trends that could affect the response your app will get from the users upon its release.