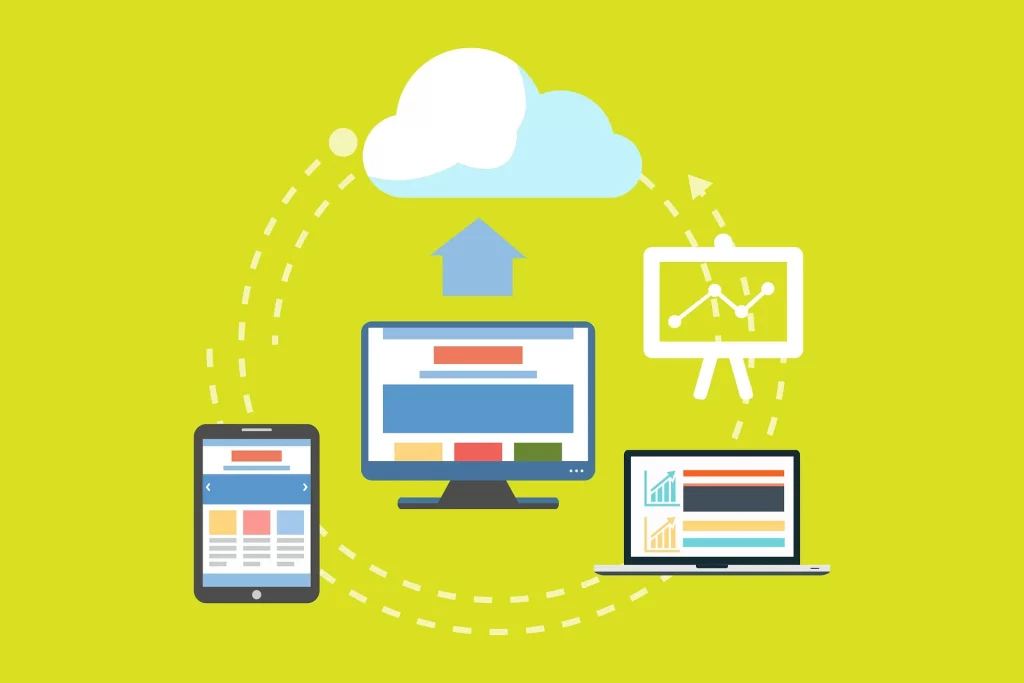 February 27, 2020

FreeTechCafe

0
We live in a world of progress. We evolved through various ages in time, starting from carving the first wheel to landing on the moon, challenged ourselves to do better with technology. In this internet age, we depend on it even for our basic needs. From checking in at various locations to checking out the latest fashion, we use and abuse the World Wide Web. We have arrived at an era where our limitations have become limited to time, and we are racing against it.
A lot more has become possible with the help of cloud-based tools from many providers for your business needs. You can subscribe to any service and start using it from the next moment without any specific system requirement. It is a great deal when compared with older stand-alone models.
While it may seem difficult to wrap your head around and question why it is such a big deal, let me explain:
Cloud computing technology is a virtual group of networked elements providing services that need not be individually addressed or managed by users; instead, the cloud offers a complete provider-managed suite of hardware and software. Cloud Computing got popularized by Amazon.com in 2006 with its Elastic Compute Cloud, and today, cloud-based applications are on-demand computer system resources.
The amount of perks cloud-based applications provide makes you wonder why you haven't moved your business to the cloud yet.
Let's start simple:
Money
Cloud-based applications minimize your investment as it cuts out the costs of purchasing hardware and software, and you are only required to pay as per your usage. It is a great leap forward for a start-up enterprise. Even some products are available with hourly billing.
Accessibility
As mentioned before, cloud-based applications use the internet and are easily accessible from anywhere in the world — a huge benefit for entrepreneurs on the move. Data is centralized and makes it available 24×7 for you. 
Setup
Cloud-based applications need not require certain specifications to set them up for your business. All it requires is the internet. If you have it, you are good to go. Cloud-based software service providers, such as FreeTechCafe, can also help you tailor your product as per your needs. It saves a lot of costs when managing the in-house server for mid-level businesses.
Scalability
The cloud environment makes your application highly scalable to meet the rising demands. You can add or delete features on the application as your business grows, which even lets you pay and use only for the services that you require.
Collaborative
As the data is centralized, it lets the right member from your team access things without any issues, which increases the efficiency of the teamwork.
These are but a few of the benefits of cloud-based applications. The interpretation of the advantages of cloud computing may differ from business to business. But the fact remains that its applications have now become an integral part of businesses and enterprises. This technology continues to evolve and improve. Hands down, it is a boon for companies that look for less hands-on with maintaining and managing their servers and other Network-infra tools.