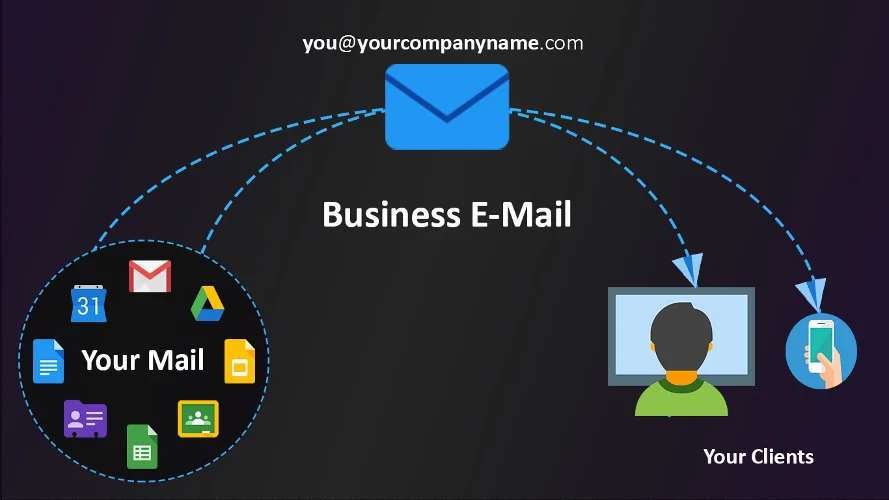 February 27, 2020

FreeTechCafe

0
Even the age-old conventional business required a digital presence for the current market scenario. The least things required to make a digital presence are website and business email. Is your organization a one-man army? Still, you can have business email ids. There are a lot of reasons to have a business email. Continue reading to know important ones.
The Best First Impression
Which email you will prefer to contact if you see both in search result samples@gmail.com or contact@samples.com? Later one right? Same for others too.
Increased Credibility and Trust
People tend to believe more the branded email rather than free emails. If the people are asked to send their business details to free emails, they will be a bit hesitant than sending to the business email. They trust the emails with a business name more easily. Because the organization has already gone one more mile in the process of moving towards credibility.
Brand Promotion
Every time you send a mail with your brand name, it creates a strong impression in the minds of people, who receives it. It is one of the best and cost-effective ways to promote your brand. Not only by this, but they can also directly refer to your website without any hurdles using your business email. Your organization name gets familiar with the people who receive it, this will surely have a positive impact in long run.
Better collaboration between team members
Big giants like G-Suite, provides many collaborative tools to keep the team informed and engaged about the things going on in and around. They provide a shared calendar to manage meetings/events, Google docs, Google drives for data sharing and much more.
Abundant Storage
Free emails come with limited storage. Enterprise / Business emails come with huge storage like 30 GB per account / more on-demand. Every user account will get dedicated storage space. Larger enterprises can go for bulk purchasing (1 TB for all users).
Manageable Accounts
You can create multiple accounts in your business name for each purpose/department like info@yourcompany.com, sales@yourcompany.com, support@yourcompany.com etc., and track the things at ease.
Economical
It's not a game of millionaire's. Whatever may be your business scale you can start to opt for business emails. It requires the domain name and per email id cost (some starts even at 50 INR / month/user).